Back to List
What's New
September 17, 2018
Review of Tim Fain Concert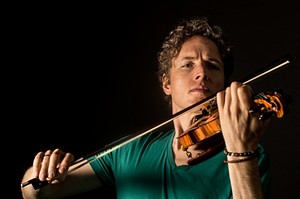 Photo by Michael Weintrob.
"Tim Fain delivered a marvelous performance of virtuosity to open the 2018 Leaf Peepers concert series. This full-house concert was held on Saturday, September 15, at newly renovated Hudson Hall.
Now in its 37th season, Leaf Peepers concerts under the inspired leadership of noted flutist Eugenia Zukerman, who serves as Music Director, have grown to become one of the leading concert experiences in the region."
For the full review click on the link below.