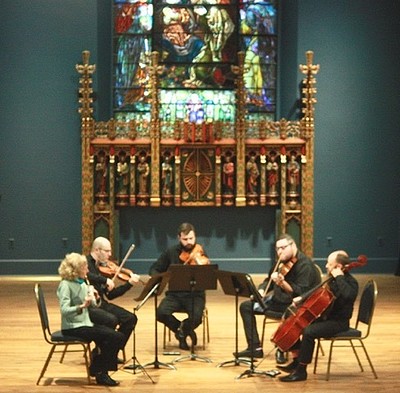 ABOUT CLARION CONCERTS
Our Mission:
To bring high-quality, world class, live chamber music to performance venues in Columbia County and the nearby areas; to expose Columbia County residents and others to a wide variety of musical genres; to expand the chamber music classical repertoire through the commissioning of new works; and to encourage the efforts of contemporary composers by providing the means, venue, and audience for the creation and exposition of their original works. A special effort is made to commission works by African American composers, and when possible, to hire African American musicians, and to promote understanding and enjoyment of music through educational and concert experiences for young audiences in concert and school settings.
Newell Jenkins and Jack Hurley established the Clarion Music Society in New York City in 1957. Jenkins, who specialized in music of the Baroque period, studied extensively in Europe, and there unearthed the music of Giovanni Battista Sammartini, a sixteenth century composer who taught Gluck but whose work had been largely forgotten. Jenkins discovered that Sammartini was an important composer who laid a foundation for the later styles of Mozart and Haydn. Through research on Sammartini, Vivaldi and other composers, Jenkins introduced their work to music lovers in the United States. And under Jenkins's direction, Clarion became known worldwide for early music concerts played on both modern and period instruments. And for nearly forty years Jenkins programmed the Leaf Peeper Concerts in Columbia County, adding the concerts plus performances by the Roeliff-Jansen Concert Choir to his busy schedule of concertizing, recording, and research in Europe and beyond. He died in Columbia County at eighty-one in 1996.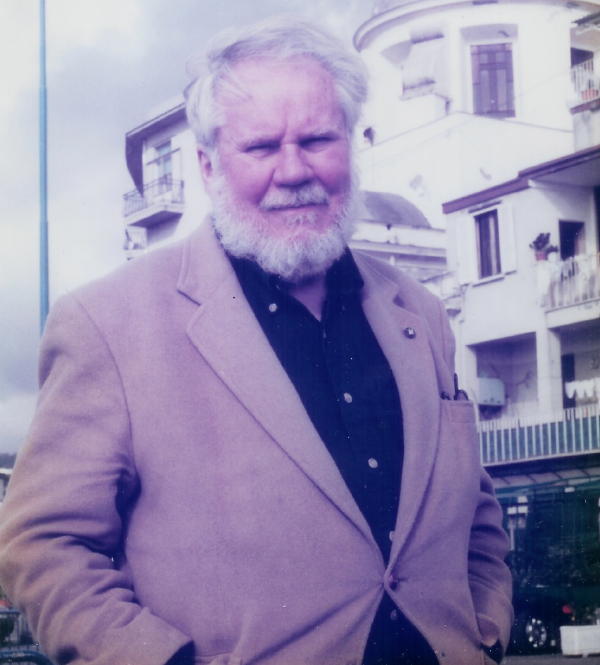 Newell Jenkins
In June of that year, Clarion Concerts of Columbia County, Inc., became independent of the New York City organization and Sanford Allen was appointed Music Director. Mr. Allen, a violinist who was the first African-American full-time member of the New York Philharmonic also performed as soloist with many orchestras nationwide, including the New York Philharmonic, the Detroit and Baltimore symphonies. He gave recitals and participated in chamber music concerts in many parts of the world.
Under his direction, the Leaf Peeper Concerts Series continued Newell Jenkins's commitment to music of the Baroque era, but also expanded the repertoire with music of the 19th and 20th centuries. And under his leadership Clarion began commissioning new works, presenting a new piece by a noteworthy contemporary composer every year. Mr Allen was also dedicated to presenting and commissioning Black and other performers and composers of color, something Clarion continues to do today.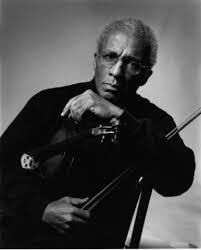 Sanford Allen
When Sanford Allen announced his intention to retire at the end of the 2014 season, acclaimed American flutist Eugenia Zukerman was appointed Artistic Director of the series. The final concert of the 2014 season was entitled "Celebrating Sanford Allen," and was a tribute to Mr. Allen's outstanding contributions to classical music in Columbia County as both leading performer and Music Director of Clarion Concerts.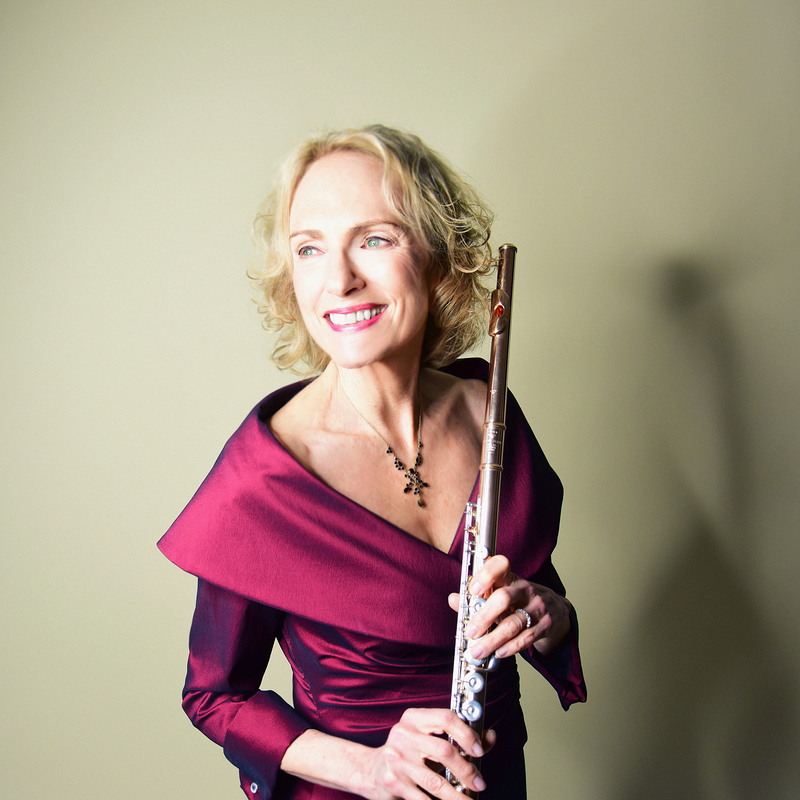 Eugenia Zukerman
Eugenia Zukerman became the third Director of Clarion Concerts on October 26, 2014, and since her tenure began Clarion has continued to commission new works, present exciting new artists and expanded the breadth of styles and periods of music presented.
In 2019 Clarion Concerts has expanded by including the concerts and programs of Classics on Hudson, also under the direction of Eugenia Zukerman, which has been bringing concerts and educational programs to the Hudson Valley for 5 years. We are pleased to be able to continue the successful music education initiatives that Classics on Hudson has been offering in the schools of the City of Hudson since 2014 and celebrate the consolidation of the Leaf Peepers Series and Classics on Hudson under the Clarion banner.
Clarion's Board of Directors
Artistic Director Emerita: Eugenia Zukerman
President: Dave Hall
Vice Presidet: Elizabeth Davis
Treasurer: Michael Hofmann
Secretary: Alice Platt
Kamilla Arku
Richard Collens
George Faison
Amy Goldin
Dede Rothenberg
Michael Rothenberg
About Our Artistic Director Emerita
In addition to being a famous soloist and outstanding chamber musician, Eugenia Zukerman was for thirteen years the Artistic Director of the Bravo! Vail Valley Music Festival. Prior that, Ms. Zukerman interviewed and created more than three hundred portraits as the Arts Correspondent for CBS Sunday Morning, for which she received an Emmy nomination for broadcast journalism. Eugenia has performed as soloist with many of the world's finest orchestras, including the Tokyo Philharmonic, the Royal Philharmonic, the China Philharmonic, and the Israel, Moscow, Prague and Scottish Chamber Orchestras. The breadth of her appearances in North America include engagements with more than eighty orchestras nationwide, including the Los Angeles Philharmonic, National Symphony in Washington DC, the Montreal and Vancouver Symphonies and the National Symphony Orchestra of Mexico. Performances and a recording of Lowell Liebermann's Concerto for Flute and Orchestra Op.39 with the Dallas Symphony Orchestra conducted by Andrew Litton (Delos) led to a rewarding connection between Eugenia Zukerman and the orchestra.
Ms. Zukerman has more than two dozen recordings to her credit, including releases on the Delos, SONY Classical, Pro Arte, Vox Cum Laude and Newport Classic labels. Her most recent recording, Flesh & Stone: The Songs of Jake Heggie was released on the Americus label with all proceeds benefitting Classical Action; Performing Arts Against AIDS.
Clarion Concerts in Columbia County, Inc. is a 501(c)(3) non-profit organization.
Content Copyright © Clarion Concerts in Columbia County, Inc. All rights reserved.