Back to List
Calendar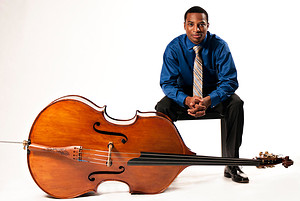 Dazzling Double Bass
Place & Time
Hudson Hall
327 Warren St.
Hudson
NY 12534
USA
September 15, 2019
3:00 PM
Program
Arpeggione Sonata in A Minor, D. 821 - SCHUBERT
Allegro moderato
Adagio in E major
Allegretto in A major

Violin Sonata in E Minor, K. 304/300c - MOZART (ARR. XAVIER FOLEY)
Allegro
Tempo di menuetto

Irish Fantasy for solo double bass - XAVIER FOLEY
(based on a folk song called "The Clergymans Lamentation")

[Commission] XAVIER FOLEY
Tasnif Khooshe Chin - ROUHOLLAH KHALEGHI ARR. XAVIER FOLEY

Intermezzo & Tarantella, Op. 9 - GLIERE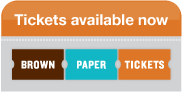 Additional Information
Xavier Foley, bassist, was First Prize winner of the 2014 Sphinx Competition, the Young Concert Artists Auditions 2016, and a winner of the Astral Artists National Auditions 2014. As such, he has appeared as soloist with the Sphinx and Atlanta Symphony Orchestras, Philadelphia Orchestra, and the Nashville Symphony. He made his Carnegie Hall solo debut with the Sphinx Virtuosi, with which he was also soloist on East and West coast tours.
Also a composer, he is a 2016 graduate of the Curtis Institute of Music, where he studied both composition and performance with Edgar Meyer and Hal Robinson. Xavier Foley strives to become a world artist on the double bass as he continues to incorporate all styles of music, whether it be cultural, national, or folk music.