Back to List
Calendar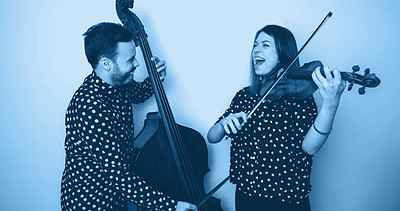 Tessa Lark & Michael Thurber
Place & Time
Saint James Place
352 Main Street
Great Barrington
MA
01230
October 10, 2020
5:00 PM
Program
Bach to Blues to Bluegrass Tessa Lark & Michael Thurber.
Violinist Tessa Clark and Double Bassist Michael Thurber return to Clarion concerts with their dazzling program that ranges from Bach to Blues to Bluegrass!
Additional Information
Program to be selected from these pieces:
Original Works:
-Wooden Soldier
-Tumble Time
-Weather Vane
-Until We Meet Again
-Cedar & Sage
Bach:
-Two-Part Inventions 1,2,4,6,8,10 & 15
Various Jazz Standards and Old-Time tunes to be announced from stage.