Back to List
What's New
June 26, 2018
Grants from Feigenbaum Foundation and HRBTC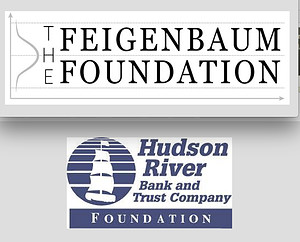 John Bevan, President of Clarion Concerts in Columbia County Inc (CCCC), who present the Leaf Peeper Concerts each fall, announced today that CC in CC has received two generous grants from The Hudson River Bank and Trust Company Foundation (HRBTC), and the Feigenbaum Foundation. These two grants, respectively, will partially cover recording costs for two Leaf Peeper concerts; and will support the presentation of a chamber music concert to be held in Saint James Place in Great Barrington this coming fall.
The Leaf Peeper's opening concert of the 2018 season will be held in Hudson Hall and will feature Tim Fain, violinist, September 15th; the second Hudson concert will be October 27th – New York Polyphony . The Great Barrington concerts include The Amernet Quartet October 13th and the Neave Piano Trio, September 29th.

Leaf Peeper's Music Director, acclaimed flutist, Eugenia Zukerman, has planned an innovative and exciting program for 2018 which includes original electronic music accompanying violinist Tim Fain, and a quartet of male voices – New York Polyphony. The other two concerts featuring the Neave Piano Trio and the Amernet Quartet will showcase classical works from the chamber music repertoire, with a nod to Leonard Bernstein's anniversary.