Back to List
Press
Taking A Concert Series In A New Direction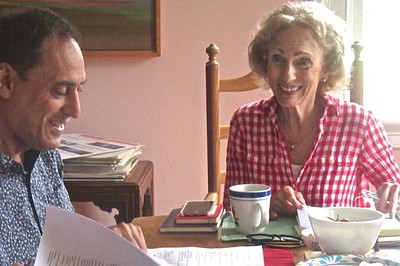 Clarion became a Columbia County-based nonprofit in 1996 following the death of its founding director, Newell Jenkins, a conductor and early music specialist. The move to the Hudson Valley allowed the group's full focus to be on the annual fall series known as the Leaf Peeper Concerts, which was established by Jenkins early in the group's history.
When Zukerman took the artistic reins from Jenkins' successor, violinist Sanford Allen, Clarion events were being held in small village churches across the region where attendance was modest. Since then, there's been a gradual shift to more prominent artists and bigger venues.
The four concerts this season, which runs from Sept. 15 to Oct. 26, will be held in Hudson Hall in downtown Hudson and St. James Place in Great Barrington, Mass. According to composer Dave Hall, who is board president, attendance at last year's events in those same venues averaged 200 people per concert. "Our new audiences have a lot to do with Eugenia's stature," says Hall.
—
Joseph Dalton,
Albany Times Union